IEC Second Quarter Update 2018
Welcome to the International Executive Council (IEC) quarterly update.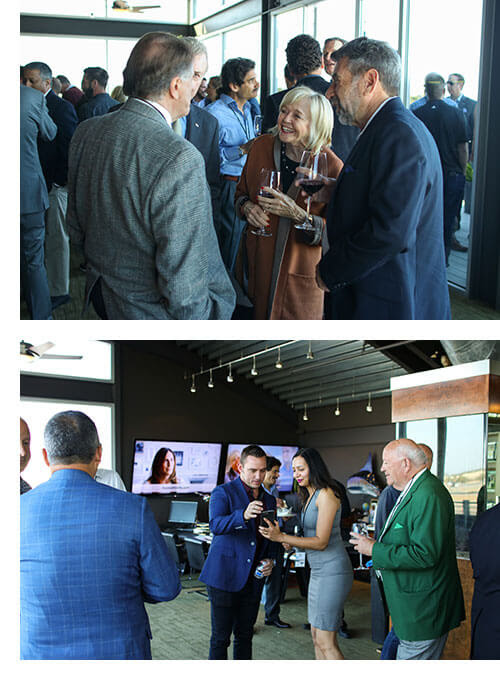 Hello, 
Our goal is to leverage deep resources to help IEC members create, validate, educate, accelerate, and festivate!
In short, we are here to connect like-minded individuals, inspire, and introduce new and exciting business leaders and opportunities.
IEC has achieved impressive milestones over the last twelve months, attracting dozens of incredible new members, coupled with top notch events and insightful speakers. From the first dozen members, IEC has flourished and grown to an impressive size of nearly 80 members!
We are excited to see what the future has in store as we strive to deliver amazing content and memorable experiences for all members and guests!
With so much positive momentum, we expect our growth to continue into 2018/19 and we thank you all for the loyal support.
Best Regards,
Sinan Kanatsiz
Founder, IEC
Chairman, IMA
iecnetwork.org
cc:
Kevin Maloney
CEO, IEC
iecnetwork.org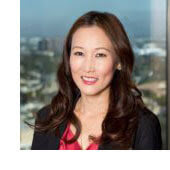 Member Spotlight: Gloria Lee
Congratulations to IEC Member Gloria Lee for help planning a successful inaugural Inspire Awards at the Intercontinental Hotel in Los Angeles celebrating Korean Americans in design, performance, and sport.
Honorees included Brian Lee, Co-Founder of The Honest Company; fashion icon, Aimee Song; and former Dodgers and MLB pitcher Chan Ho Park.
Proceeds from the event were shared with 6 local charities focused on homelessness, poverty, civil advocacy and children's services.
Member Spotlight: Louis Bevilacqua
Attorney Louis A. Bevilacqua Explains How Entrepreneurs are Using Regulation CF as a Bridge to Regulation A+ Offerings on the "Reg A Money Show"
BPLLC attorney Louis A. Bevilacqua recently was a guest speaker on the Reg A Money Show. You can listen to the podcast here. Learn about the advantages and disadvantages of using Regulation CF as a bridge to Reg. A+ offerings.
If you would like to discuss how Bevilacqua PLLC can assist you to use equity crowdfunding to raise capital for your company, or if you desire to discuss any other aspect of equity crowdfunding or raising capital generally, please contact me for a free initial consultation at info@bevilacquapllc.com or at 202-869-0888 (ext 100).
Blockchain and Cryptocurrency Event – April 26
In a setting filled with high energy vibes, business opportunities, new friendships and an interactive, mile-high office complex, STAjets was the host of IEC's latest thought leadership event on Blockchain and Crypto Currency.
Click Here for Full Photo Gallery
Timothy Spangler, Ph.d, gave a riveting speech covering legal and regulatory frameworks and cryptocurrency funds. Spangler helped us understand the terms, issues, investment opportunities and how the newborn industry will impact our members. Bitcoin saw a boost in its stock this week, due to Amazon embracing the monetary platform and many IEC members took away valuable intelligence that they will apply to their own lives and businesses.
In member Q&A, Spangler received a number of questions about the best way to keep up to date with developments around crypto and blockchain. Much is going on around the regulation of cryptocurrencies and other digital assets, as well as the underlying blockchain technology that drives them.
An easy way to keep up to date on the developments in the United States, across the European Union and around the world is here.
Todd Rustman, CEO of Clarity Capital and co/founder of LEVENDI wines, generously served over 3 cases of his Napa-based, masterpiece wines (rated 90+ in Wine Spectator Magazine). Kurt Belcher, CEO of STAjets hosted us at his impressive new offices, 300% larger than his former location. STAjets is at the forefront of safety, technology and private air transportation.
Kevin Maloney, CEO and Liz Mirand, Chief of Staff for IEC, did a spectacular job running the administration of the event, including fire pits, multiple options for drinks, healthy fish tacos and great live music powered by an energetic, Jamaican style steel drum player.
Positive energy, industry intelligence and influential relationships is what the IEC delivered to over 100 CEOs and leaders.
Cannabis Explained – $1 Billion in Pot Market-cap in Attendance – May 20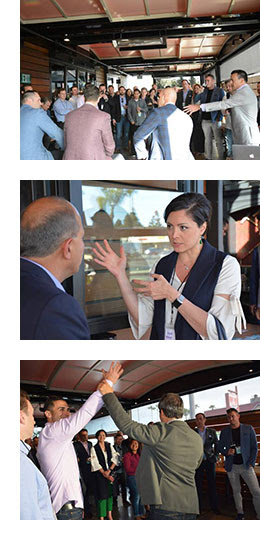 On a warm Spring evening in Costa Mesa, the International Executive Council (IEC) hosted three of the most prominent investors and leaders in the global, Cannabis industry, with an astounding collective market-cap of $1 billion. Kevin Maloney, CEO of IEC, moderated an insightful and interactive conversation on the numerous health benefits, economic opportunities and federal regulatory aspects of Cannabis.
In a room jammed with IEC members and qualified prospects, our panel detailed where to invest into the rapidly growing Cannabis marketplace, as well as aspects of how healthcare markets will begin mixing THC oils to create products to combat disease and other harms to society.
IEC celebrated its 74th member initiation with Mike Matuz joining, I had the honor to raise his hand to the audience and welcome him in warm hospitality style.
The IEC continues to build on organic momentum – achieving over 70 dues paying
members in unprecedented timing (6 months). As a member generated organization, events and activities have been proposed through 2020.
Thank you to our good friend and IMA partner, Mario Marovic for hosting the IEC at his brand new "Country Club" restaurant and nightclub in Costa Mesa. Marovic is the impresario of hospitality throughout Orange County. His elegant and high end establishments have led him to become the undisputed champ in the region. We look forward to doing many more events with his organization.
Partner Spotlight: Kelsey Galaway and Reza Jahangiri, Willow International
It is an honor to be an IEC partner and we are excited to introduce you to our work. Your interest in being a change agent for hope through Willow will be served well by our team. Human trafficking is a $150 billion industry and a global epidemic affecting more than 40 million people worldwide. Willow International is the leading anti-trafficking organization in East Africa – the region with the highest prevalence of trafficking in the world.
Our mission is to end human trafficking through restoration, prevention, and partnership. We work collaboratively with the Ugandan government and international organizations to rescue and provide life-saving restorative care to survivors of human trafficking. We focus on system reform and collaboration to generate effective, and sustainable change – preventing trafficking and ensuring victims have access to quality care. Our work concentrates on underserved regions of the world in order to create greater impact on the global epidemic.
Confidential information on our recent rescue and care of 30 children ages 2-9 years-old can be accessed by emailing kelsey@willowintl.org.
Combatting trafficking takes a network of passionate individuals standing up for the rights of innocent people. If you would like to get involved, we would love to explore ways you can use your time, passion, skills, and influence to make a difference. You can join our advisory or ambassador team, spread the word on social media, donate your unique skills, get your business involved, and of course donate financially. Please email me directly to find out how you can save lives and protect innocent women and children from human trafficking.
Thank you for your concern for the women and children we serve. You can make a difference in their lives.
IMPACT18 Holland by Nolet ends with a bang – May 27 
Netherlands, what an incredible country! Thank you so much for the 50+ leaders from all over the world that joined us in exploring The Hague and Amsterdam specifically the beautiful museums, canal tours and Nolet Spirits (Makers of Kettle One and Nolet Gin). A once in a life time experience, which was capped with announcements in Digital Marketing innovations and three new Botanical Lines of Ketel One Vodka.
Meeting with the 325 year old Nolet family, specifically Bob Nolet, the 11th generation, was a bonus. He gave us such a wonderful insider's view on his family and the business. We were treated to a new documentary film about the Nolet Distilery which has won numerous film festival awards. We also learned about their marketing strategy, which is to roll out new product to the wine community instead of just the liquor community. A new and innovative marketing strategy that was implemented with the (3) new botanical spirits being distributed by Nolet, starting today. The demand has been so strong, the company is working overtime. The company's proprietary supply chain is awe inspiring. We were treated to a first-hand view on how they can be the most efficient company in their industry.
Bill Eldien, CEO, was responsible for this strategy due to his experience in the industry and it is working beautifully. The Nolet family also decided that word of mouth would work better for their brand than direct, paid advertising. This means to take your time and not to rush – we are calling it "patience marketing." After an informative day visiting the distillery and the IMPACT conference, we were treated to a wonderful evening at Bob Nolet's dinner and cocktail venue "Bob's Garage" – which has only been used a handful of times in the history of the company.
Included in our experience was the IMPACT conference which brought innovative ideas on how we can use our different talents and skills to strengthen our own business models. Our guest speakers were Jason McDowall who spoke about opportunities in the Bahamas, John Cain who touched on marketing strategies such as the impact of quality of photographs and videos in real estate, Mike Moran who explained how cameras and film are continuing to focus towards mobile phones specifically making better quality on mobiles, Lee Constantine who touched on his company Publishizer which connects independent authors with publishers and readers, Mark Samuel who spoke about how to make corrective changes in your work place to always keep a healthy environment, Marco Scheele who reviewed a case study supporting Mark Samuel's suggestions on a healthy work environment and Mark Maier who gave insight on finding yourself and leadership.
Below is a link to the photos from our trip! Please click here and take a look.
Our goal for this trip was to put together a cultural, culinary and business insight strategy experience which was delivered in spades. Next year's IMPACT19 Bahamas will be taking place in Nassau with a 3-day, immersive experience on the tropical island destination.
IEC Summer Event Accomplishes Thought Leadership of Wellness in the Workplace – July 20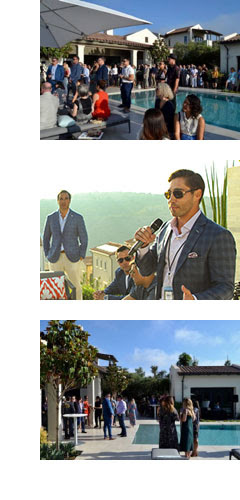 On a July summer night filled with over 200+ CEOs and leaders throughout Southern California, the IEC hosted a magical evening that blended thought leaders around the topic of "Wellness in the Workplace" with great experiences and warm executive networking.
The night included an atmosphere of elegance that started with tray passed gourmet appetizers and ended with synchronized swimmers performing in a crystal blue pool framed above the Pacific Ocean.
The topic was, "The Cost of Waiving Wellness: Building Health and Wellbeing into Workplace Design," at the Lozowski home in Crystal Cove, Newport Coast.
Workspaces have a significant yet often unseen impact on mental, emotional and physical wellbeing. These environments are being transformed through innovations in design thinking, ergonomic furniture and technology integration. The results include healthier and happier employees, a more motivated and productive workforce, and reductions in absenteeism.
Providing their unique insights on the importance of this topic and the latest trends were: Joe Lozowski, CEO and President, Tangram Interiors Nick Payzant, CEO, Cerna Healthcare Ashley Gilliam, Regional Healthcare Manager, Steelcase (supported by two Steelcase executives) John Cain, Principal, CAIN Group at Pacific Sothebys International Reality New approaches to workplace design address physical factors such as improving posture and movement along with reducing eye strain and stress. In addition, progressive workplaces are incorporating options for collaborative and private work as well as lifestyle amenities such as cafes with healthy foods, fitness centers and recreation spaces.
In addition to its core furniture offering, Tangram operates five business units for a comprehensive approach to workplace design and installation that encompasses custom furniture, technology, flooring, walls, lighting, noise cancellation, furniture and facility revitalization, and move management.
Upcoming Events 
Ashely Force headlines IEC Event in Yorba Linda
August 16, 2018
Enjoy a cocktail reception that includes appetizers, drinks and tall boys; with a discussion on A.I. / Machine Learning in various business applications.
Amongst those who will be leading this discussion will be Ashley Force, former Top Fuel Funny Car (TF/FC) drag racer at John Force Racing; Hiro Yamaguchi, innovation engineer at ClubLabs; and Erilk Robinson, VP of eBusiness at Automobile Club Southern California.
Please RSVP to IEC Team Leader, Liz Mirnd, at liz@iecnetwork.org.
Digital Marketing Recoded (DMR) by IMPACT18
SAVE THE DATE – September 19-21, 2018, at ARIA Resort, Las Vegas
SETTING THE STAGE FOR A CREATIVE COLLABORATION OF TOP DIGITAL MARKETING EXPERTS AT ONE OF LAS VEGAS' ICONIC VENUES
At IMPACT18, you'll learn the best practices and techniques to build market share and business growth from the industry's leading experts, explore the latest tools and trends, and network with local and global leaders and professionals. Join us and discover ways to increase value to your organization and the digital marketing community.
Make sure to register for DMR by IMPACT18 here: impact18.net.